"IQ Motors" is the Iraq's No.1 marketplace to buy a new or used car, with the largest choice.
Some of the key features of our application include:
Car Advanced Search – Users can look for the specific cars by using the advanced search function.
Blog – Blogs are effective for sharing news, updates, and important information with users. Whether it's product announcements or new features, a blog keeps users informed.
Car Upload : Users can easily create and publish their listings by uploading images and providing detailed descriptions. An image gallery feature allows them to showcase their cars from multiple angles, enhancing the attractiveness of their listings.
Push Notifications : Users receive instant notifications about new listings, messages, or interactions relevant to their interests. This keeps users engaged and informed even when they're not actively browsing the platform.
Mutli-Language – With this feature, users can easily change their language at any time to explore content in multiple languages.
Realtime Chatting : Real-time chat functionality enables quick communication between buyers and sellers for inquiries, negotiations, and more.
Many more feature …..
We extend our heartfelt gratitude for choosing our reskin & installation service. Your trust is valued, and we're committed to delivering excellence as we ensure a seamless and efficient experience for you.
You can take a look a few screen shoot form the IQMotors App.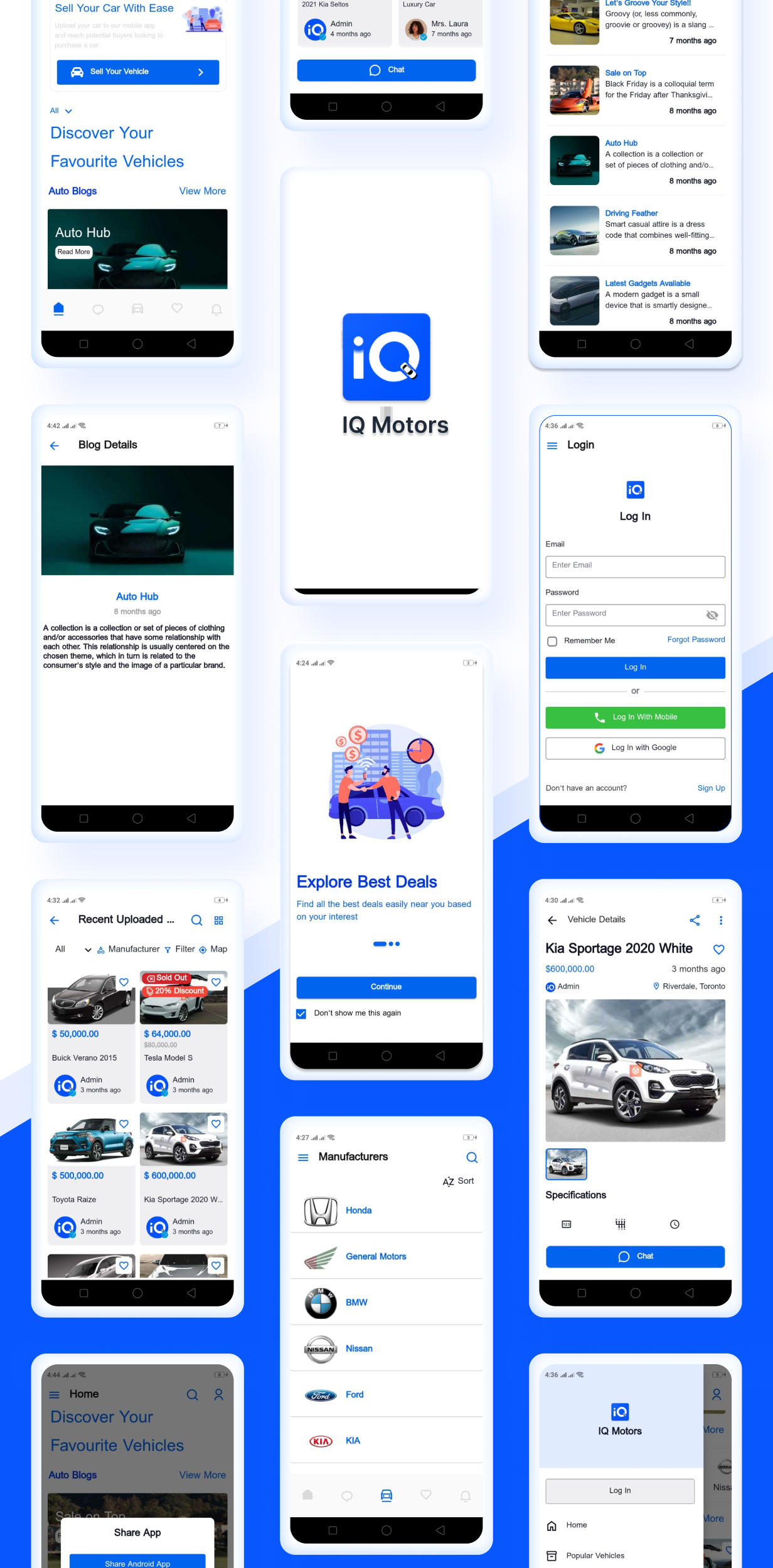 Subscribe to our free newsletter